These dog repellents have a scent that keeps dogs away
Dogs bring their pet parents many joys in life, but what's not fun is when our pets ruin the furniture. Whether they prance all over the sofa or bite and chew the chairs, pet messes happen — even with a housebroken dog. There's the issue of whether or not they're allowed on the furniture, too, because while some prefer to cuddle on the couch or sleep with their pups in bed, sharing with dirty paws isn't for everyone. That doesn't mean you love them any less; it just involves a little extra training with dog repellents.
Shop this article: Grannick's Apple Bitter Spray, Skout's Honor Stop Marking!, Pet Corrector Dog Trainer
What scent will keep dogs away?
When it comes to training your dog to stay off the furniture or refrain from chewing it, dog repellents are a helpful solution. Some dog repellents work by spraying them directly onto the object you don't want a dog to chew — like the legs of a chair, for example. These repellents have a scent dogs typically don't like. The smells that dogs hate the most include:
Citrus (lemon, lime, grapefruit, lemongrass, citronella)
Lavender
Eucalyptus
Garlic
Mothball
Chili pepper
Vinegar
Before using a pet deterrent, consult your veterinarian to make sure the repellent is safe to use and that you are using it correctly.
How to repel dogs from the furniture
There are other kinds of pet deterrents, too, but these sprays focus more so on training the animal rather than giving off a stinky smell. These are often called pet repellents or behavioral correctors. Sometimes these repellents emit air or make a loud noise. While these correctors are efficient at correcting a dog's "bad" behavior, it's also important to use them in the moment while the behavior is going on.
So, if a dog jumps on the bed, spraying a pet corrector and saying, "No!" should encourage the dog to get off the bed.
One more important thing to note, pet repellents that emit air or make a loud noise should not be sprayed at a dog or in their face. You can spray it behind your back, and it should still work to deter them. Before using it, consult a veterinarian to make sure it's safe and that you are using it properly. If pet behavior continues to be a problem, consider hiring a dog trainer.
Best dog repellents for training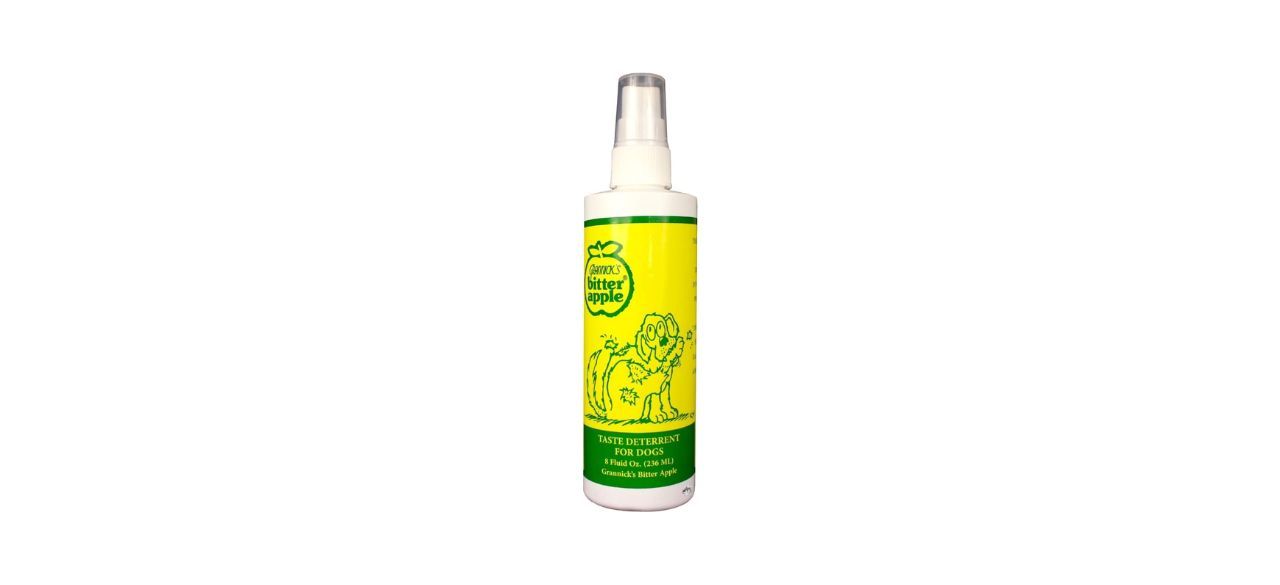 This bitter, apple-scented spray is suitable for puppies that are teething, but it also works with dogs of all ages. Besides spraying it on furniture to discourage curious, anxious or bored behaviors, it is also safe to spray directly on a dog if they have a hot spot or tend to chew their hair.
Sold by Amazon, Petco and Walmart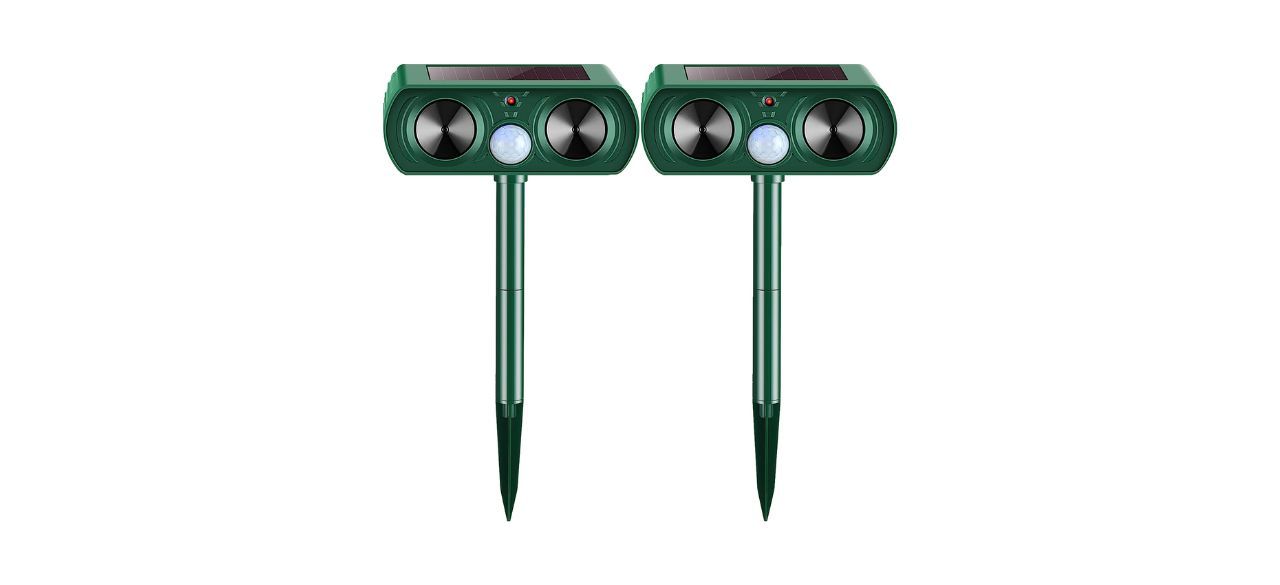 Shaverush Solar Ultrasonic Pests Repeller
Best suited for use outdoors, this solar-powered repeller works to deter all pests from entering the yard, including raccoons, deer, squirrels and more. It can either be mounted in the ground or hung from a tree or fence, so long as it gets ample sunlight.
Sold by Amazon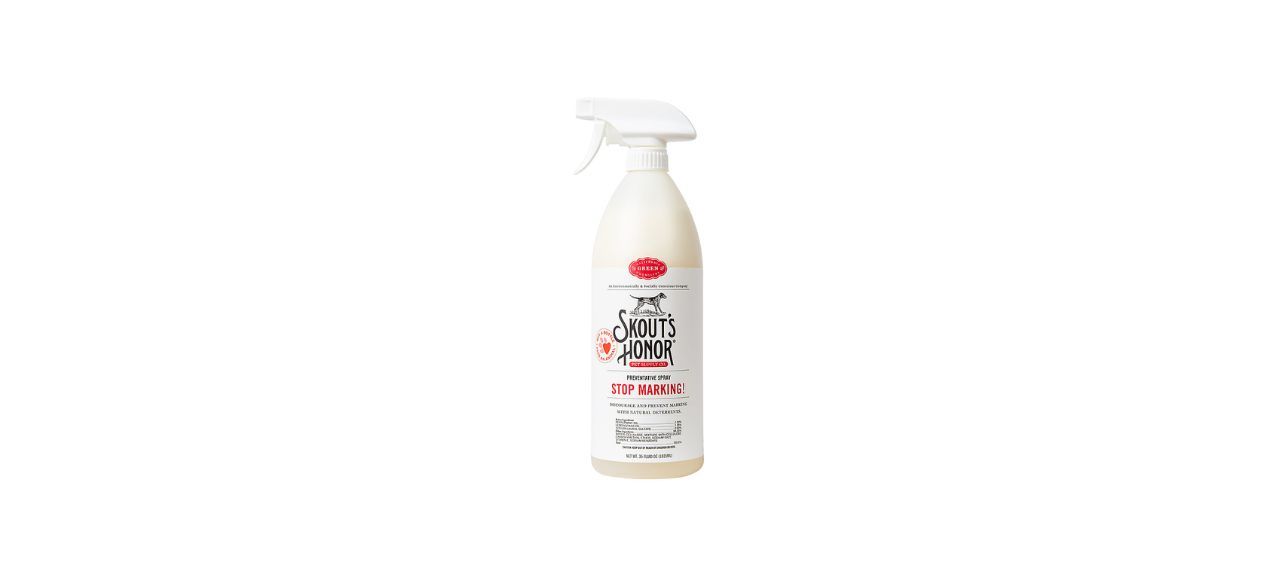 If your dog loves marking their territory indoors, then this spray can put them off so the marking behavior stops. Scented like lemongrass and peppermint, the mixture acts as a natural deterrent and can also be reapplied to areas where a marking already occurred to prevent re-marking in the future.
Sold by PetSmart and BaxterBoo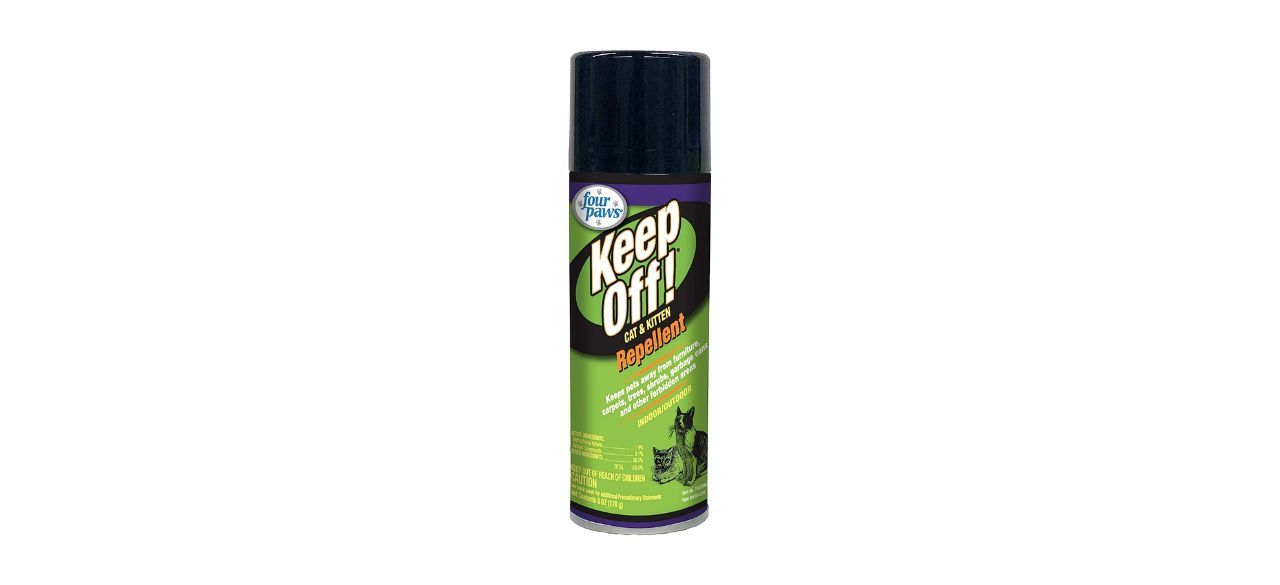 Four Paws Keep Off! Indoor and Outdoor Repellent
Suitable for both dogs and cats, this repellent can be used either indoors or outdoors to keep pets or stray animals out of the garden beds. You can also spray garbage bags or cans to dissuade raccoons from approaching the trash. After spraying, the repellent will work anywhere between 12 to 24 hours.
Sold by Petco, Amazon and Walmart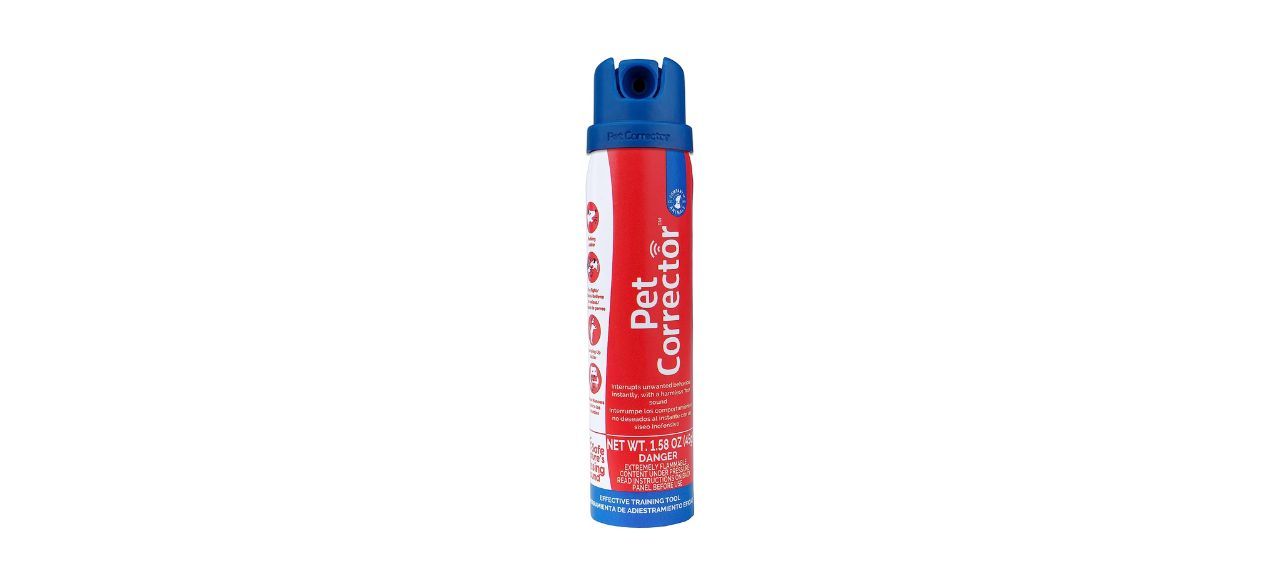 The Company of Animals Pet Corrector Dog Trainer
This corrector spray makes a loud hissing sound when pressed and shoots out a bit of air. It's designed to mimic a swan's natural warning sound, so it stops dogs in their tracks when they are exhibiting destructive behavior. It comes in a pack of two and can be used in a variety of training situations.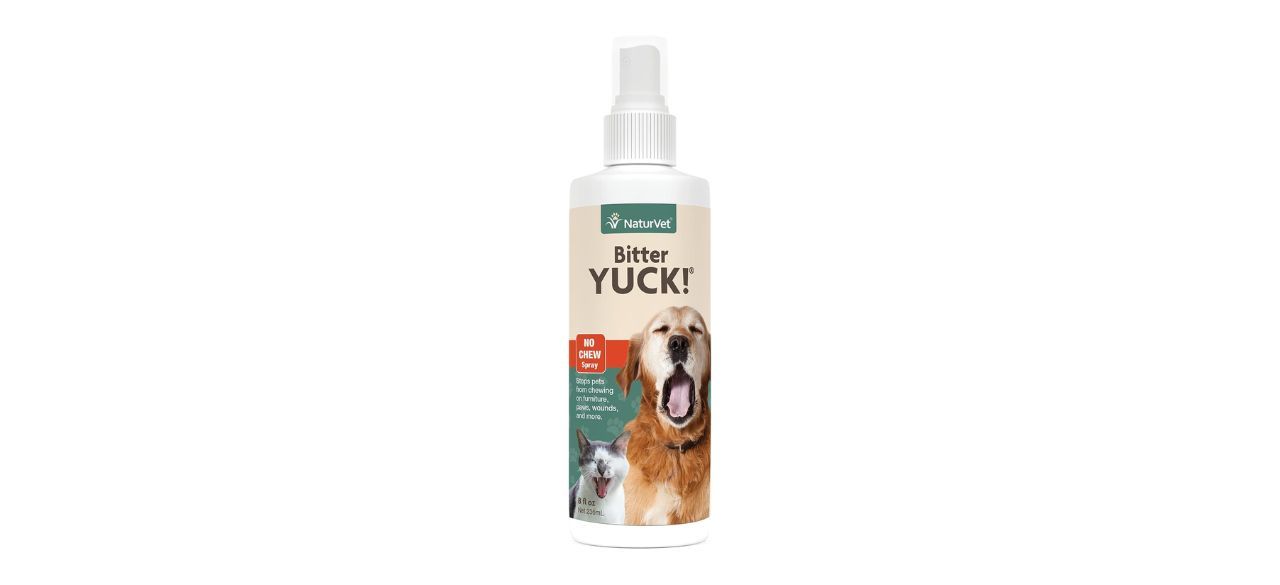 NaturVet Bitter Yuck No Chew Spray
This water-based spray is multifunctional as it can be sprayed on everything from summer itch and wounds to sores, wood and furniture. Additionally, it is safe to apply on top of topical medications as well as bandages. Its unpleasant taste is meant to suppress a dog's instinct to bother wounds, itches, hot spots and sores.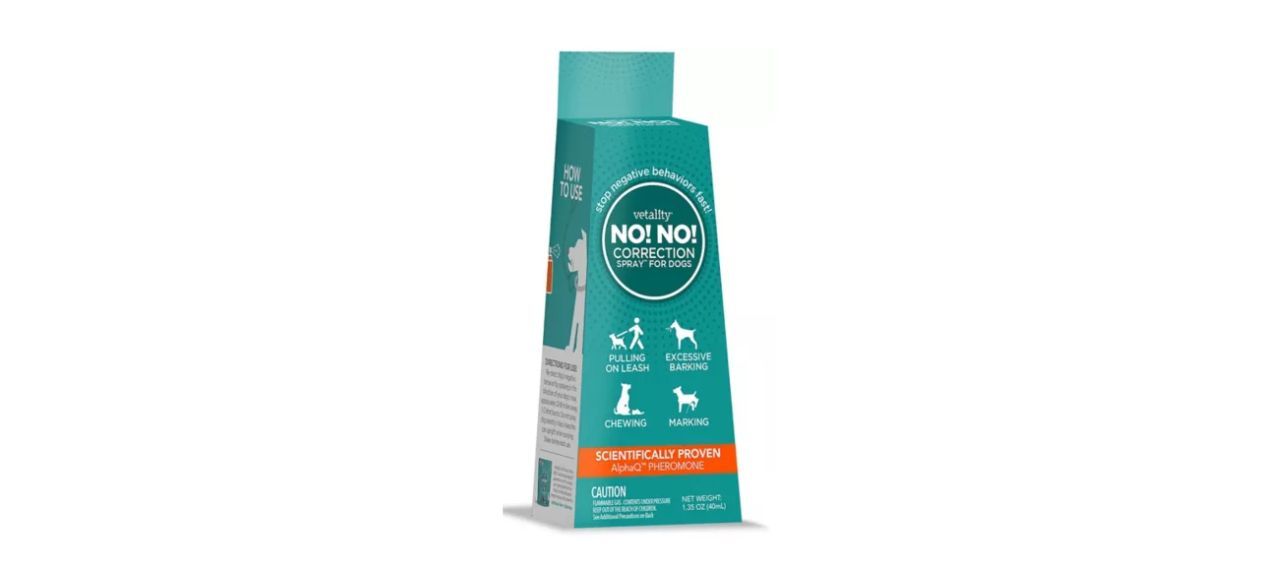 Vetality No! No! Correction Spray for Dogs
A pheromone spray, this corrector is most effective when paired with a training noise, like a hiss or clap. It can help with dogs' pulling the leash, marking, chewing or excessive barking.
Sold by Scheels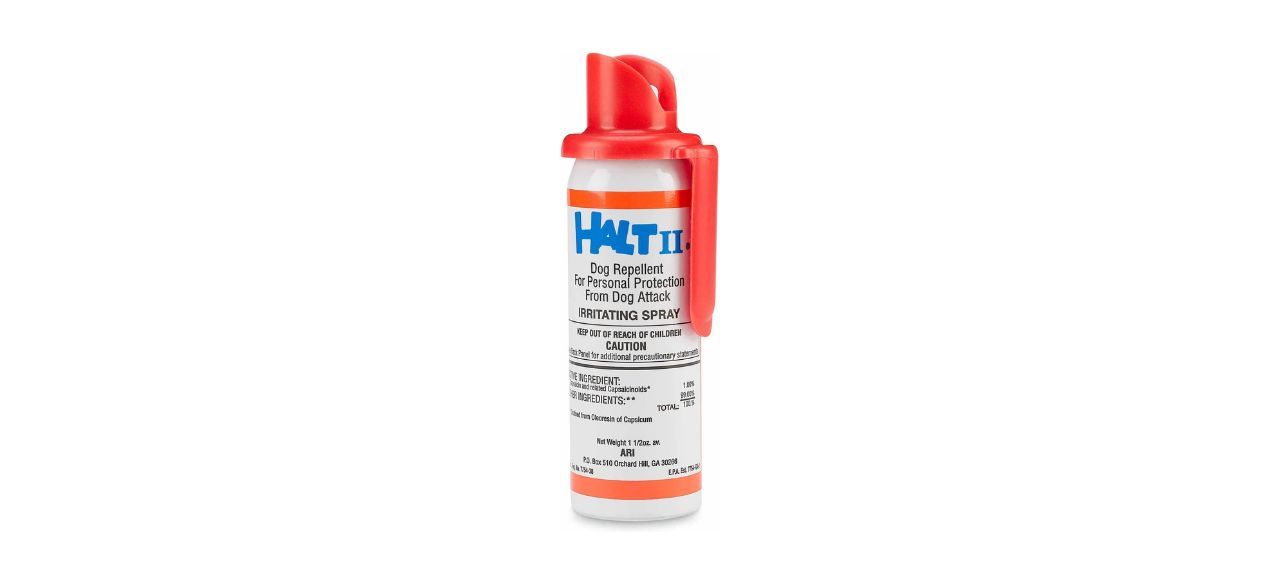 This dog repellent spray is most commonly used on the go to avoid dog attacks. The scent can shoot out up to 10 feet. Since most dogs despise the smell of chili peppers, the main ingredient distracts an aggressive animal, giving the person more time to escape. Recommended uses include carrying it while cycling, running or walking. It's also popular among kennel staff members and mail carriers.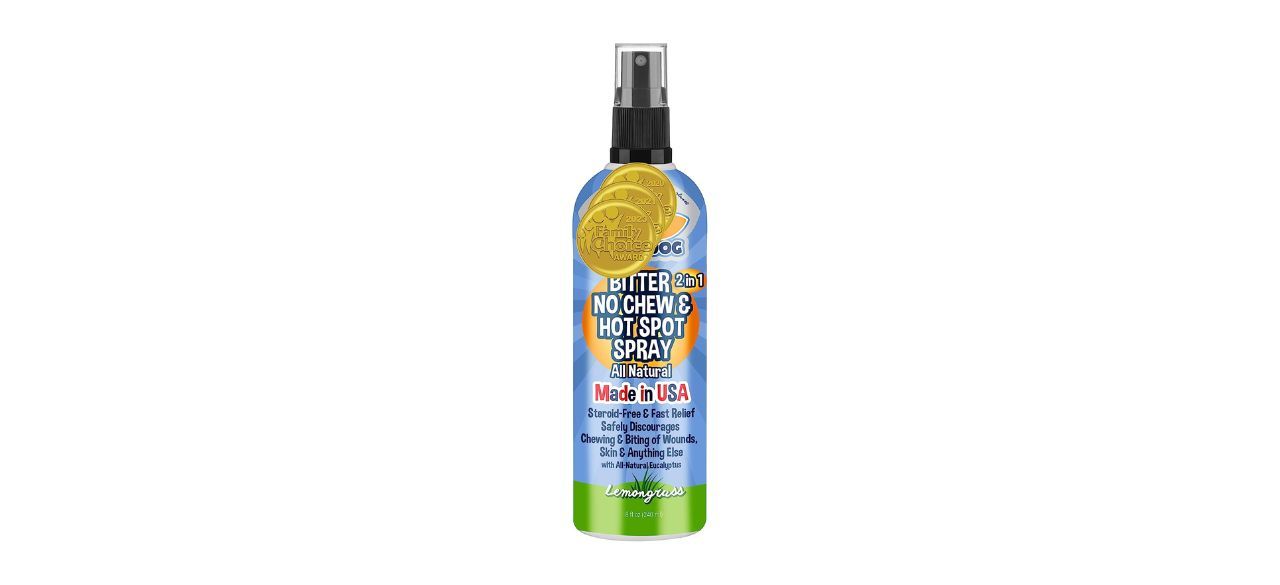 Bodhi Dog New Bitter 2-in-1 No Chew and Hot Spot Spray
This anti-chew remedy is safe to use on skin and wounds. While it looks like a sunscreen, it uses a potent mixture of eucalyptus, clove oil, peppermint oil, menthol and lemongrass oil. These ingredients have antimicrobial, anti-fungal and anti-bacterial properties for a natural keep-away spray. There is also an alcohol-free version and a bitter apple-scented one.
Sold by Amazon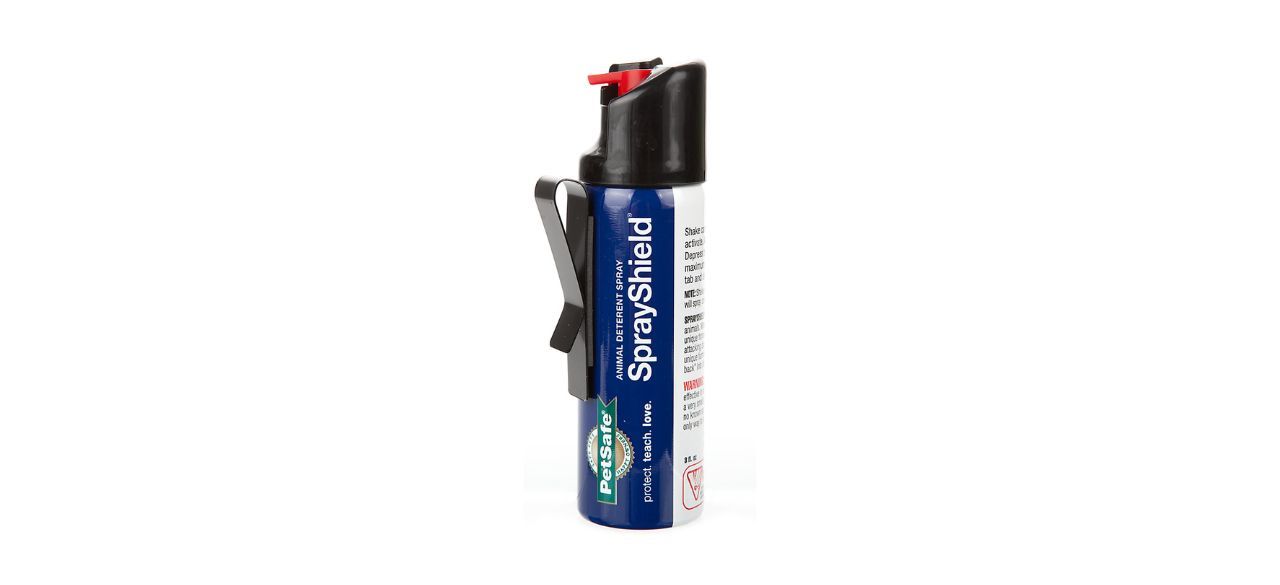 PetSafe SprayShield Animal Deterrent Spray
With the primary ingredient of citronella, recommendations for use also include interrupting dog attacks and shielding cyclers, walkers or joggers while outdoors. It has a belt clip or can be hung on a key chain. To use, shake it for a few seconds, then unlock it and press the trigger to activate it. Its stream can reach up to 10 feet and can be locked when not in use.
Worth checking out
Want to shop the best products at the best prices? Check out Daily Deals from BestReviews.
Sign up here to receive the BestReviews weekly newsletter for useful advice on new products and noteworthy deals.
Stephanie Osmanski writes for BestReviews. BestReviews has helped millions of consumers simplify their purchasing decisions, saving them time and money.
Copyright 2023 BestReviews, a Nexstar company. All rights reserved.