Prep for cold weather
Autumn will be in full swing before we know it. That means it's time to take to the garage to dig out the equipment that you need to clean up the lawn debris created when trees drop their leaves in preparation for winter.
Some people choose to take care of yard tasks using a traditional gas-powered leaf blower. While effective, there are plenty of alternative options if you object to the noise and mess created by tools and appliances that require fossil fuels to operate.
Shop this article: Black and Decker Corded Electric Handheld 3-in-1 Leaf Blower, Releaf Leaf Scoops and Agri-fab Push Lawn Sweeper.
Gas leaf blower disadvantages
Gas leaf blowers are powerful and easy to use, but there are some good reasons why you may prefer to use something else.
Noise: Gas leaf blowers have noisy motors. Similar to the sound of a chainsaw, they can be heard across the entire neighborhood, and you need to wear ear protection while using one.
Fumes: Burning gasoline creates fumes that have an unpleasant odor and are hazardous to inhale. When you're done using a gas-powered blower, your hair and clothing will be permeated by the smell and will need to be washed.
Mess: From noxious fuel to greasy oil, gas leaf blowers are messy to fill and use. They also require special maintenance work to prepare them for storage.
Weight: Because of their motors, gas leaf blowers are heavy. Their fuel tanks add even more weight, making them a challenge for some people to use safely.
Gas leaf blower alternatives
There are three main alternatives available for those who wish to forego using a gas-powered leaf blower, all of which allow you to tidy up your property without fumes or fuel.
Electric leaf blowers: These leaf blowers work in the same way as gas-powered options, but they are lighter and quieter and don't produce any harmful fumes or smoke. Available in both corded and battery-operated configurations, they are perfect if you want the convenience of a leaf blower without the mess and hassle.
Rakes: While raking requires physical effort and time, it's the quietest and simplest way to clean up your yard. Some rakes let you adjust their width so you can reach between shrubs or under outdoor furniture more easily.
Yard sweepers: Yard sweepers (also called lawn sweepers) feature a spinning brush that picks up leaves and deposits them in a bag or hopper for easy disposal. Some sweepers are pushed like mowers, and others are designed to be pulled behind a lawn tractor or other vehicle.
Yard work considerations
While shopping for an alternative to a gas leaf blower, carefully consider the size of your lawn, your physical ability to clean it up manually and your willingness to take the time to do so without the use of power equipment. People with especially large properties will likely grow frustrated if they have to use nothing more than a lawn rake, while those with small lawns may find leaf sweepers to be too cumbersome to navigate and too large to conveniently store.
Best electric leaf blowers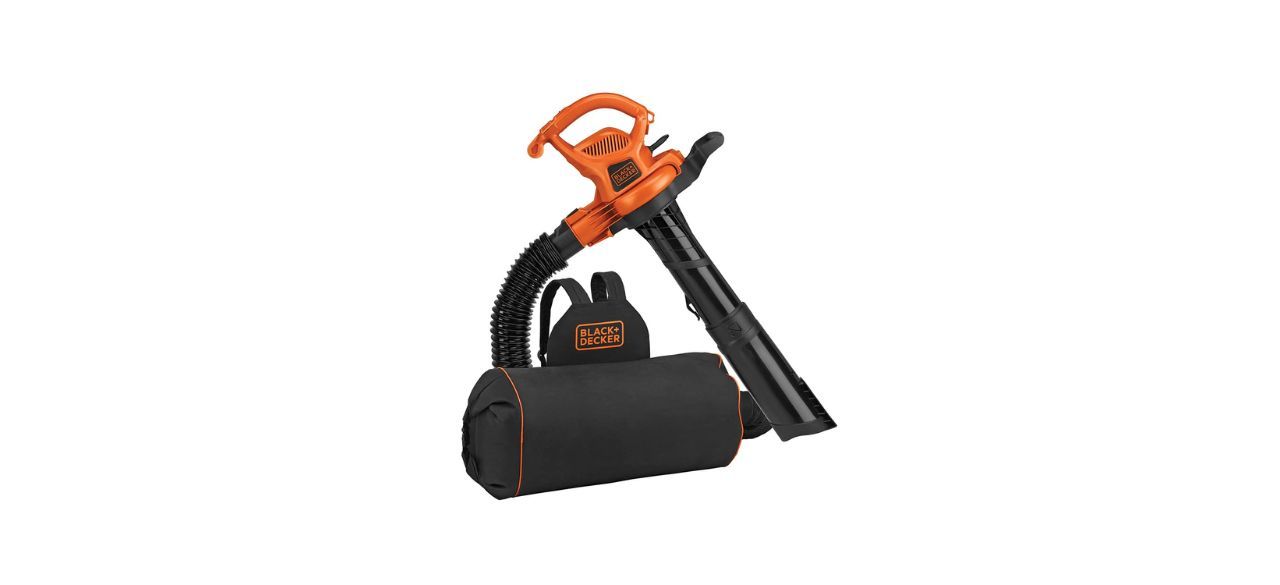 Black and Decker Corded Electric Handheld 3-in-1 Leaf Blower
This Black and Decker leaf blower can also vacuum and mulch, making it a handy yard tool for the entire year. It includes a mulch backpack and features a flexible hose that makes it easy to work around trees, vehicles and landscaping.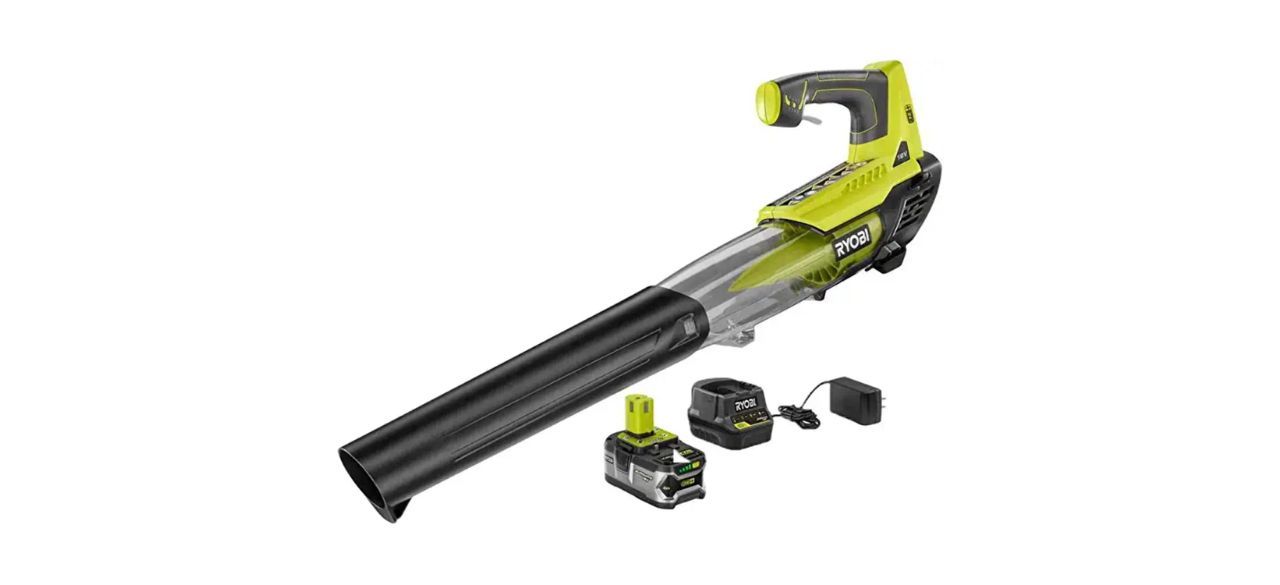 Ryobi Cordless Electric Leaf Blower
This Ryobi leaf blower features a rechargeable battery and only weighs 6 pounds. The cordless leaf blower has variable blower speeds and can run for up to two hours on a fully charged battery.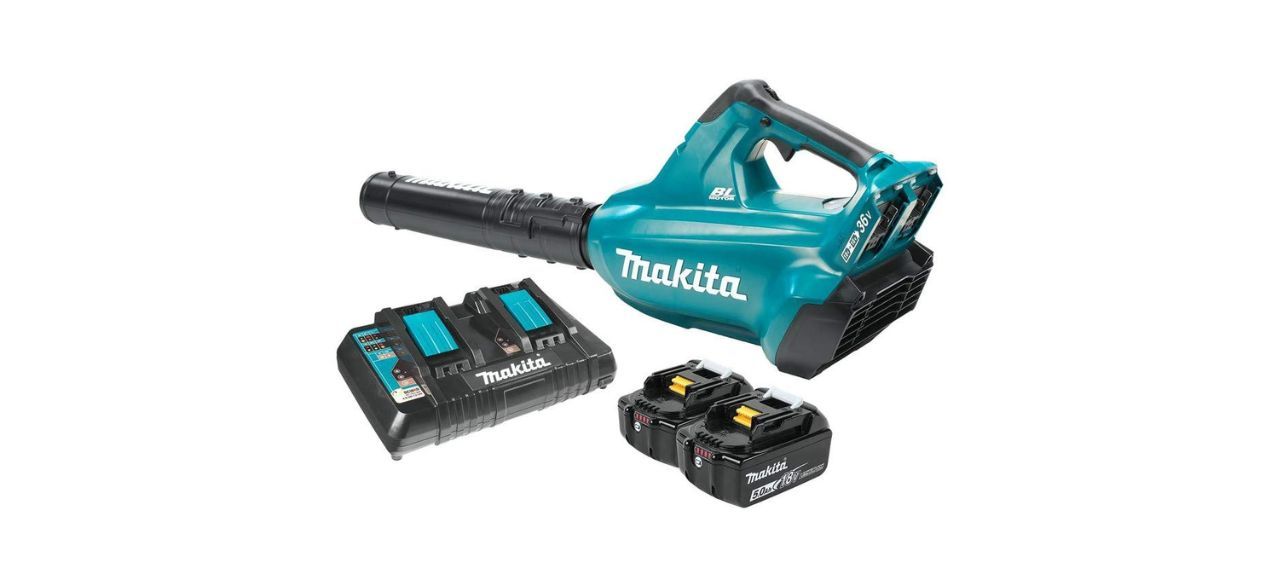 Featuring a brushless motor and a charger with two batteries included, this electric Makita leaf blower will prepare you for the season. At less than 10 pounds with its battery attached, this tool is ideal for anyone looking for a light electric option that doesn't skimp on power.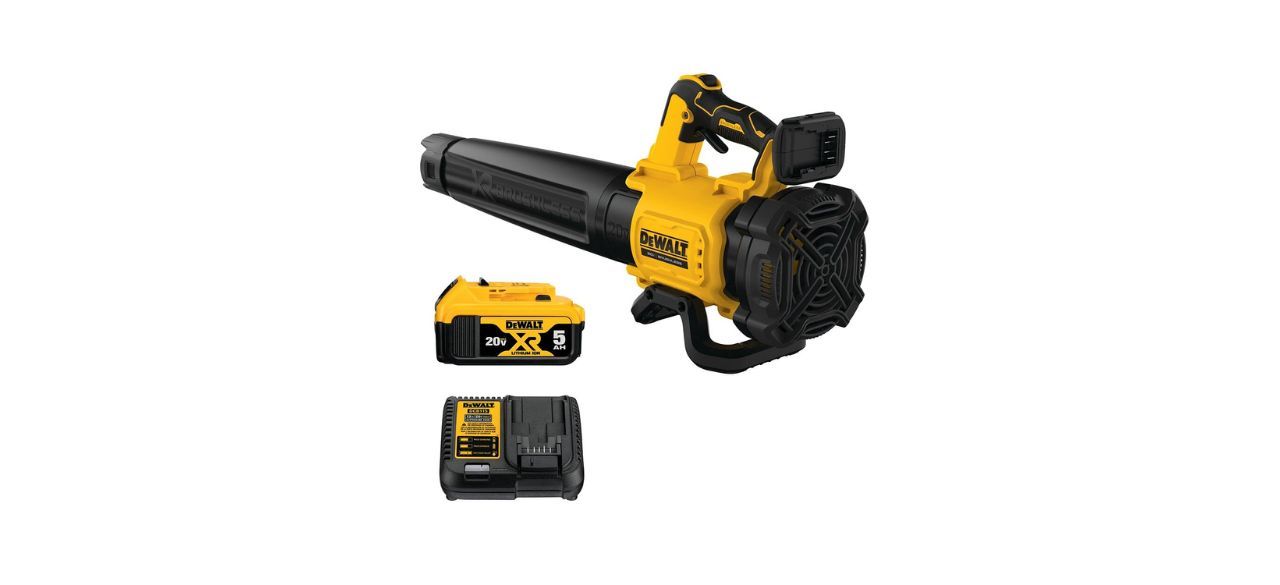 DeWalt's reputation for rugged equipment is apparent in this durable, battery-operated leaf blower. The low-noise operation of this DeWalt leaf blower makes it a great solution for those who live in neighborhoods with noise ordinances.
Best rakes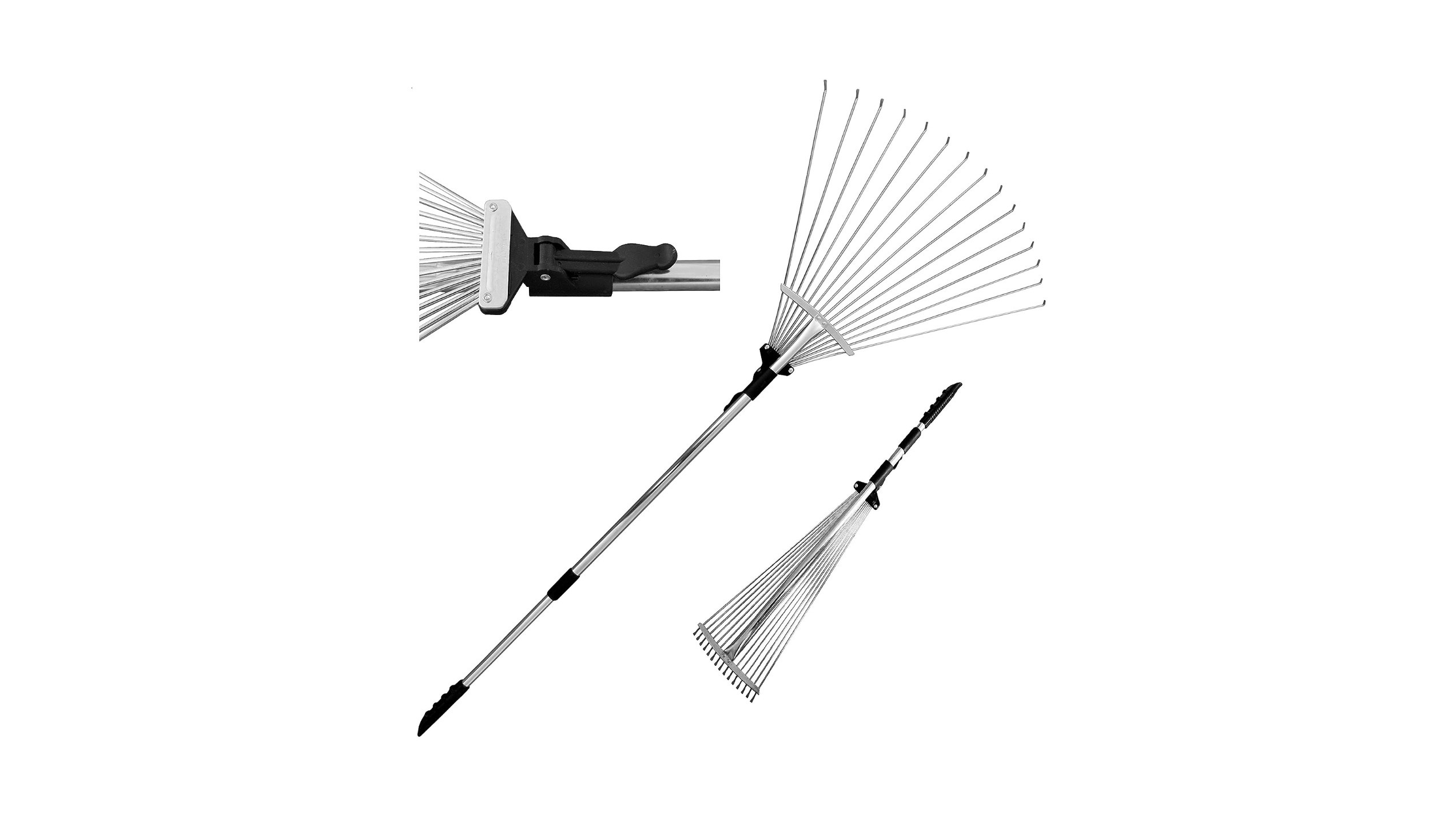 Tabor Tools Adjustable Metal Rake
This adjustable garden rake is incredibly versatile; the head spans 8-23 inches for tasks ranging from reaching smaller areas such as under hedges or between garden beds to large patches of grass and quick lawn sweeps. Weighing a mere 2 pounds, the steel components make it sturdy and effective.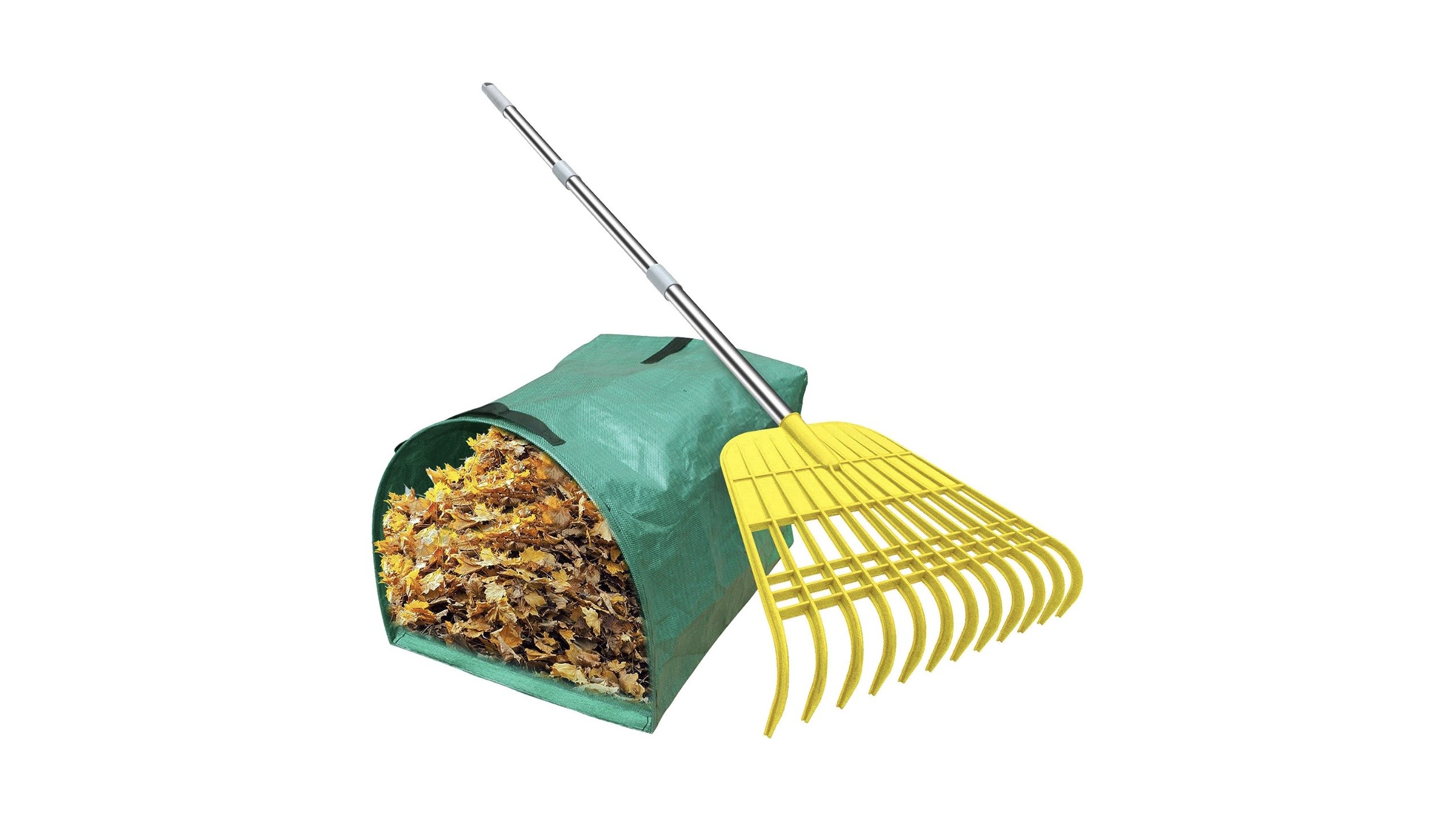 This reliable leaf rake tool is a solid bargain, since it comes with a 53-gallon dustpan bag and a pair of gardening gloves. The steel handle is strong yet lightweight, with an adjustable length to suit different users. The thick plastic tines can handle light- to medium-duty yard work.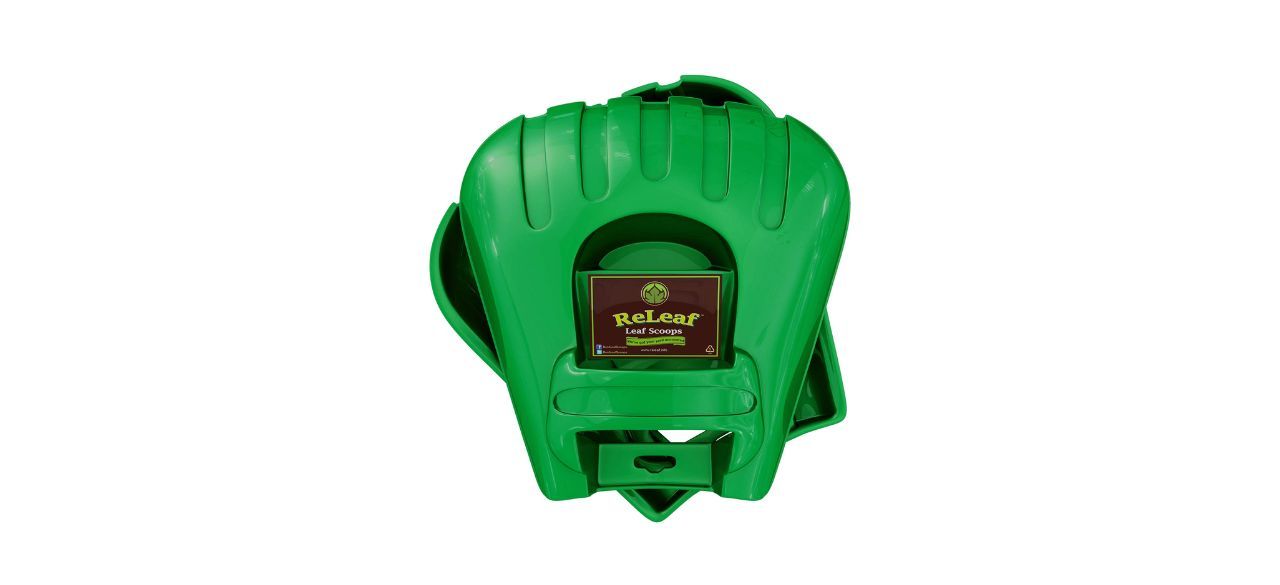 While not a traditional yard rake, this pair of scoops lets you move leaves into a bag or trash bin without having to clumsily use a pair of rakes. They are made out of rugged plastic and can be hung up for storage.
Best lawn sweepers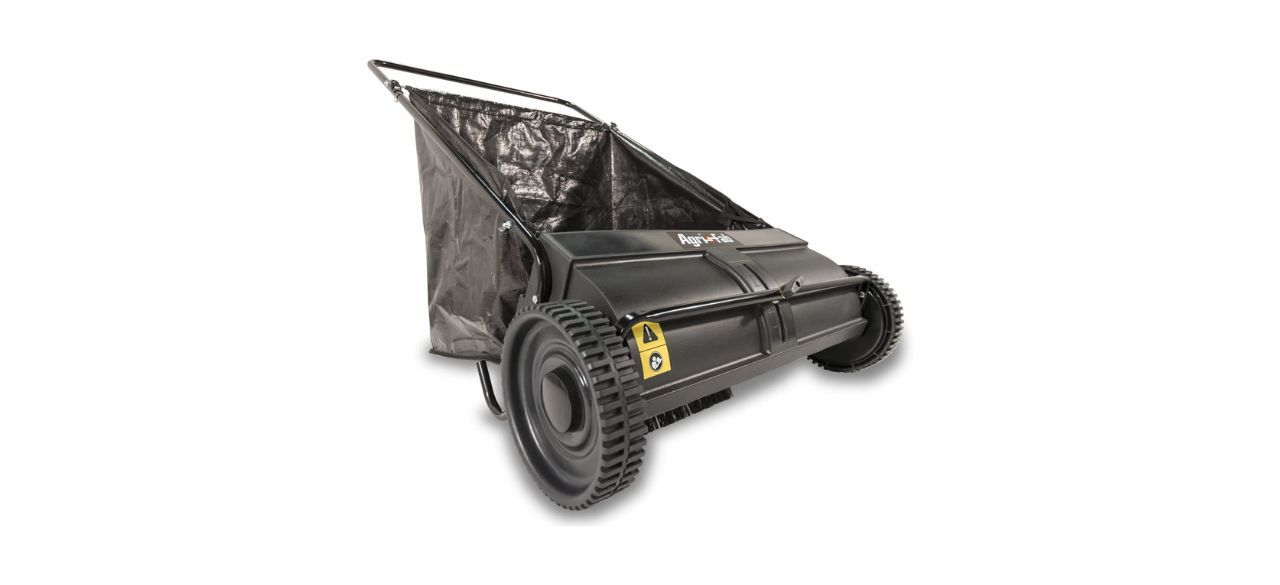 Made out of lightweight polypropylene, this Agri-fab lawn sweeper won't corrode after exposure to moisture. The 26-inch deck on this push lawn sweeper's lets you make short work of large spaces.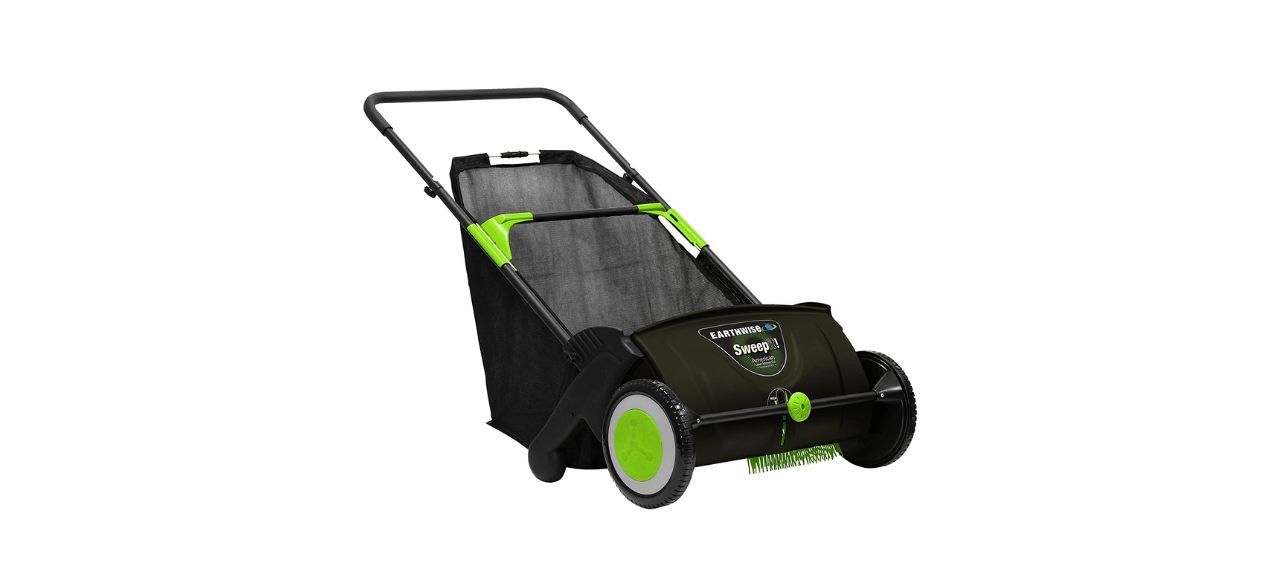 With its 21-inch width, this lawn sweeper is a good option for people with smaller yards or landscaping that results in tight quarters. It has an adjustable sweeping height and can be folded up and hung when not needed.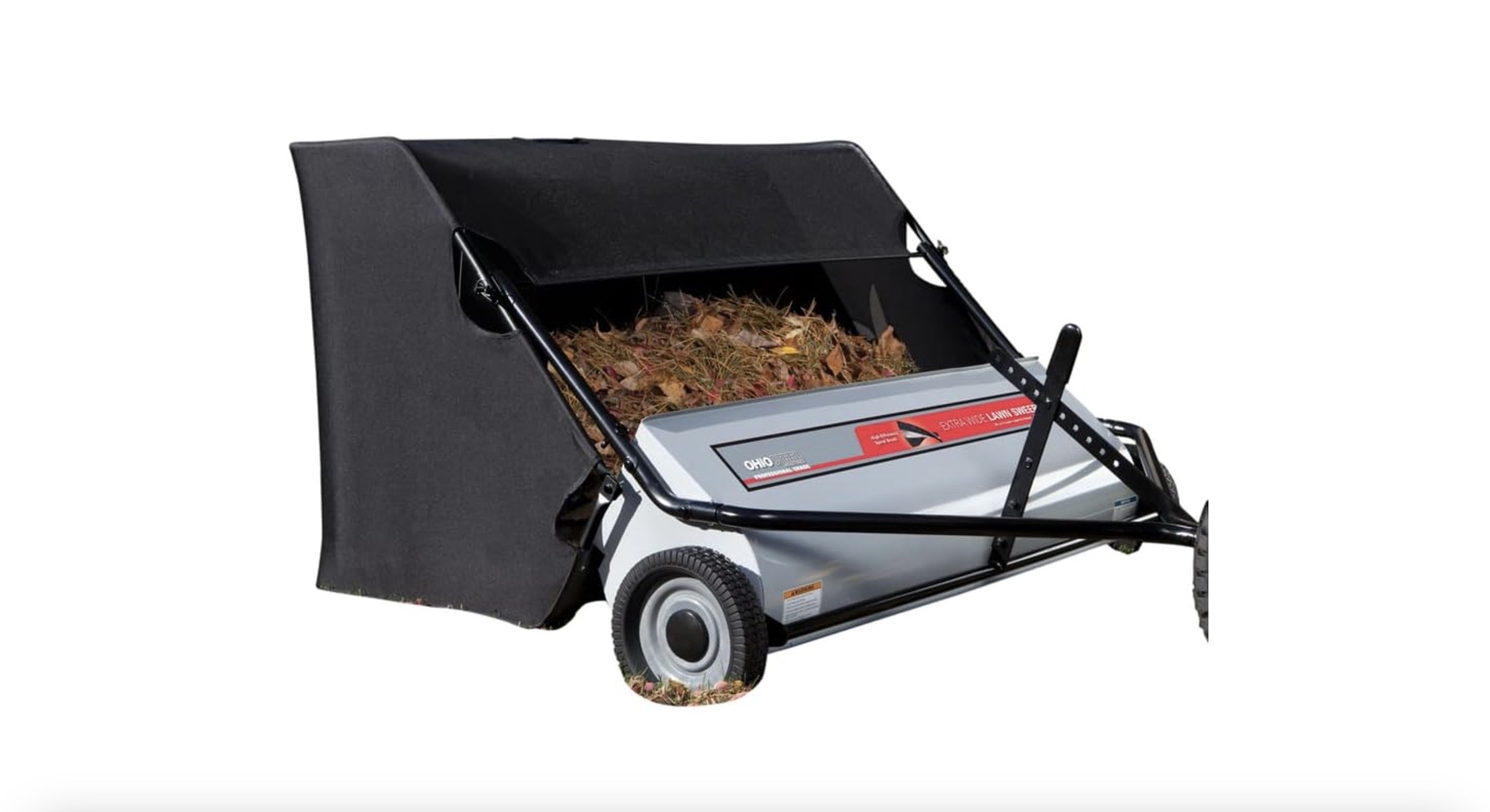 This extra-wide 50-inch sweeper is ideal for tackling larger lawns, provided you have a riding mower to tow it. This model has a durable metal build and a patented spiral brush that sweeps more efficiently than other sweepers.
Want to shop the best products at the best prices? Check out Daily Deals from BestReviews.
Sign up here to receive the BestReviews weekly newsletter for useful advice on new products and noteworthy deals.
Derek Walborn writes for BestReviews. BestReviews has helped millions of consumers simplify their purchasing decisions, saving them time and money.
Copyright 2023 BestReviews, a Nexstar company. All rights reserved.