GlobeNewswire
Beam Global Granted European Patent for Curbside Electric Vehicle Charging Infrastructure Products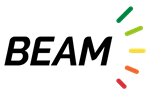 News provided by
Beam Global
Nov 21, 2023, 6:00 AM ET
SAN DIEGO, Nov. 21, 2023 (GLOBE NEWSWIRE) -- Beam Global, (Nasdaq: BEEM, BEEMW), a leading provider of innovative and sustainable infrastructure solutions for the electrification of transportation and energy security, has been granted another new patent by the European Patent Office that covers EV Standard™, the Company's renewably energized streetlight replacement products which provide curbside EV charging.

The European Patent Office granted European Patent No. EP3743655 for the Company's EV Standard™ product which is capable of delivering street lighting and meaningful curbside EV charging by combining solar, wind and utility-generated electricity in a bank of Beam Global's proprietary integrated batteries. The patent was issued on July 12, 2023 in the European Patent Bulletin 2031 10.22.
Equipped with a high-lumens, low-consumption LED light and a Level II EV charger, the innovative product has been designed to provide a clean and inexpensive EV charging solution which does not require new or upgraded utility-grid circuits, or the trenching, construction, easements, leases and complex permitting required for traditional curbside charging. Most of the energy used for EV charging will come from renewable sources, specifically wind and solar, reducing the carbon impact and the cost of the electricity consumed.
To address energy security, the EV Standard™ can continue to provide EV charging, a source of emergency power and light, during grid outages as well as support and power other vital infrastructure such as IoT connected devices, smart city sensors and environmental monitors.
"The EV Standard is an important addition to our existing portfolio which I believe will not only be transformational for the Company, but for the EV charging, transportation and lighting efficiency markets as well," said Desmond Wheatley, CEO of Beam Global. "As a result of our recent acquisition, Beam Europe is now one of Europe's leading manufacturers of streetlights and is well positioned to bring our patented EV Standard to market both in Europe and the U.S. Once launched, the new products will enable cities to overcome the hurdles associated with the provision of on-street EV charging while also providing an energy efficient and sustainable lighting solution. Beam Europe has engineering, product development and manufacturing capabilities that are ideally suited to rapidly design, engineer, manufacture and deliver a broad line of EV Standard products globally."
EV Standard™ products can be deployed without having to invest in expensive, disruptive and time-consuming civil or electrical upgrades by leveraging the streetlight's preexisting foundations and enhancing existing connections to the electrical grid through the addition of wind and solar generation and on-board proprietary batteries. The EV Standard™ product will benefit from IP and patented technologies previously developed by Beam Global and already successfully used in EV ARC™ systems. The products will fill a significant gap in the current EV charging infrastructure market as electric vehicles become more widespread and the demand for on-street charging becomes urgent.
Global EV sales are on track to meet or outpace even the most ambitious net-zero timelines and could account for more than two-thirds of market share by 2030, following exponential growth trends, according to new analysis September 2023 by RMI (Rocky Mountain Institute) in partnership with the Bezos Earth Fund. Globally, combustion car sales peaked in 2017, and by the middle of the decade more will be scrapped than sold, meaning the overall fleet of combustion cars is about to peak and will be in freefall by 2030, the RMI research shows. Following an 'S-curve'* trajectory, already established by leading EV markets in Northern Europe and China, implies that global EV sales will increase at least sixfold by 2030, to enjoy a market share of 62% to 86% of new vehicle sales, the analysis shows. Beam Global views the addition of new product lines and the recent expansion into the European market as a major opportunity for growth of the company's total addressable market.
About Beam Global
Beam Global is a clean technology innovator which develops and manufactures sustainable infrastructure products and technologies. We operate at the nexus of clean energy and transportation with a focus on sustainable energy infrastructure, rapidly deployed and scalable EV charging solutions, safe energy storage and vital energy security. With operations in the U.S. and Europe, Beam Global develops, patents, designs, engineers and manufactures unique and advanced clean technology solutions that power transportation, provide secure sources of electricity, save time and money and protect the environment. Headquartered in San Diego with facilities in Chicago, Belgrade and Kraljevo, Beam Global has a deep patent portfolio and is listed on Nasdaq under the symbols BEEM and BEEMW. For more information visit BeamForAll.com, LinkedIn, YouTube and X (formerly Twitter).
Forward-Looking Statements
This Beam Global Press Release may contain forward-looking statements. All statements in this Press Release other than statements of historical facts are forward-looking statements. Forward-looking statements are generally accompanied by terms or phrases such as "estimate," "project," "predict," "believe," "expect," "anticipate," "target," "plan," "intend," "seek," "goal," "will," "should," "may," or other words and similar expressions that convey the uncertainty of future events or results. These statements relate to future events or future results of operations, including, but not limited to the following statements: statements regarding the acquisition of Amiga, its expected benefits, and the anticipated future financial performance as a result of the acquisition. These statements are only predictions and involve known and unknown risks, uncertainties and other factors, which may cause Beam Global's actual results to be materially different from these forward-looking statements. Except to the extent required by law, Beam Global expressly disclaims any obligation to update any forward-looking statements.
Media Contact:
Skyya PR
+1 651-335-0585
Press@BeamForAll.com
Investor Relations:
Core IR
+1 516-222-2560
IR@BeamForAll.com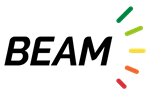 NOTE: This content is not written by or endorsed by "KLST/KSAN", its advertisers, or Nexstar Media Inc.
For inquiries or corrections to Press Releases, please reach out to GlobeNewswire.