GlobeNewswire
MariMed Closes $58.7 Million Debt Refinancing
10-Year Term at Reduced Annualized Interest Rate Will Result in $4.7 Million Reduction to Principal and Interest Expense in the First 12 Months and $3.5 Million Annually for Next Four Years and Includes No Equity Component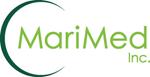 News provided by
MariMed Inc.
Nov 20, 2023, 7:30 AM ET
NORWOOD, Mass., Nov. 20, 2023 (GLOBE NEWSWIRE) -- MariMed Inc. ("MariMed" or the "Company") (CSE: MRMD) (OTCQX: MRMD), a leading multi-state cannabis operator focused on improving lives every day, announced that it closed a $58.7 million secured credit facility with a U.S. chartered bank on November 17, 2023.
"I am delighted to announce the closing of this debt refinancing, which will generate significant cash savings," said Jon Levine, MariMed's Chief Executive Officer. "Securing a lower rate, when interest rates continue to rise, is the result of the financial discipline we have displayed over the past decade. Importantly, we are pleased there is no warrant or other equity component resulting in dilution to our shareholders."
Levine continued, "By paying off the Chicago Atlantic loan, we were also able to unencumber our operating assets in Illinois, Ohio, and Delaware, as well as our branded products, providing additional levers for future term loans at attractive rates if we choose. Additionally, the credit facility bolsters our ability to continue executing our strategic plan, particularly as it relates to growing the Company through mergers and acquisitions. There are many attractive opportunities for accretive deals to be made in our industry, and we intend to explore any that will increase shareholder value."

Highlights of the refinancing deal include:
A 10-year, $58.7 million Construction to Permanent Commercial Real Estate Mortgage ("CREM") loan.
Interest at a lower fixed rate. After the first five years, the rate will be reset for the remaining 5 years.
Interest only payments for the first 12 months. After the first 12 months, payments will be based on a 20-year amortization schedule.
The loan is secured solely by the Company's Maryland and Massachusetts operating assets and real estate holdings.
The Company's other operating assets and key brands such as Betty's Eddies™ and Nature's Heritage™ are now unencumbered with the payoff of the Chicago Atlantic term loan.
The terms of the transaction do not include warrants or other equity or dilutive instruments.
The loan proceeds were used to:

Pay off the existing term loans with Chicago Atlantic and Bank of New England and a sellers note from the Ermont acquisition, which in the aggregate totaled approximately $46.8 million.
The remaining funds will be held in escrow by the lender to complete the expansion of the Company's Hagerstown, Maryland cultivation facility. Any unused proceeds will be released to the Company after completion of the cultivation facility expansion.

"The principal and interest savings of $4.7 million in the first year, and $3.5 million a year for the four years thereafter, will significantly improve cash flow from operations going forward, and provide funds that can be used for acquisitions if we choose," said Levine. "Including this facility, our lower blended interest rate1 and new debt facility represent a Debt/EBITDA ratio of 2.5X, which is among the lowest in the cannabis industry and speak to our ability to generate significant positive cash flow from operations."
1. The blended interest rate is calculated as the weighted average rate of all interest-bearing loans, mortgages, and seller notes.
Advisors and Consultants
Burns & Levinson LLP, Boston, MA (Frank A. Segall) and Kurzman Eisenberg Corbin & Lever, LLP, White Plains, NY (Kenneth S. Rose) represented MariMed in connection with the financing transaction. Mr. Segall, Chair of Burns & Levinson LLP 's Cannabis Business & Law Advisory Group, assisted in arranging the transaction. 
About MariMed
MariMed Inc., a multi-state cannabis operator, is dedicated to improving lives every day through its high-quality products, its actions, and its values. The Company develops, owns, and manages seed to sale state-licensed cannabis facilities, which are models of excellence in horticultural principles, cannabis cultivation, cannabis-infused products, and dispensary operations. MariMed has an experienced management team that has produced consistent growth and success for the Company and its managed business units. Proprietary formulations created by the Company's technicians are embedded in its top-selling and award-winning products and brands, including Betty's Eddies™, Nature's Heritage™, InHouse, Bubby's Baked™, K Fusion™, Kalm Fusion™, and Vibations™, which are trademarks of MariMed. For additional information, visit www.marimedinc.com.
For MariMed Investors
Certain statements made in this press release that are not based on historical information are forward-looking statements which are made pursuant to the safe harbor provisions of the Private Securities Litigation Reform Act of 1995. This press release contains express or implied forward-looking statements relating to, among other things, MariMed Inc.'s expectations concerning management's plans, objectives, and strategies, including its plans to continue to expand its footprint in the Commonwealth of Massachusetts to the maximum allowed by state regulations. These statements are neither promises nor guarantees but are subject to a variety of risks and uncertainties, many of which are beyond our control, which could cause actual results to differ materially from those contemplated in these forward-looking statements. Existing and prospective investors are cautioned not to place undue reliance on these forward-looking statements, which speak only as of the date hereof. MariMed undertakes no obligation to update or revise the information contained in this press release, whether as a result of new information, future events or circumstances or otherwise. For additional disclosure regarding these and other risks faced by MariMed, see the disclosure contained in our public filings with the Securities and Exchange Commission including, without limitation, our most recent Annual Report on Form 10-K and Quarterly Report on Form 10-Q.
Investor Relations Contact:
Steve West
Vice President, Investor Relations
Email: ir@marimedinc.com
Phone: (781) 277-0007
Company Contact:
Howard Schacter
Chief Communications Officer
Email: hschacter@marimedinc.com
Phone: (781) 277-0007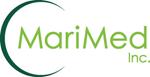 NOTE: This content is not written by or endorsed by "KLST/KSAN", its advertisers, or Nexstar Media Inc.
For inquiries or corrections to Press Releases, please reach out to GlobeNewswire.