EIN Presswire | Newsmatics
Pangyo Techno Valley: A Forerunner in Nanotechnology Innovation
News provided by
EIN Presswire
Nov 21, 2023, 9:40 AM ET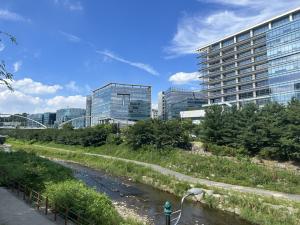 (photo = beSUCCESS)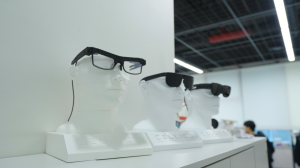 Celico AR Glasses (Photo = beSUCCESS)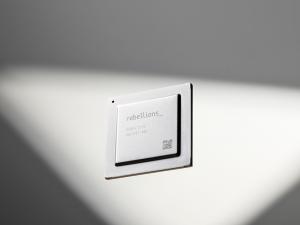 Rebellions ATOM (image Source: Rebellions)
PANGYO, SOUTH KOREA, November 21, 2023 /
EINPresswire.com
/ --
Pangyo Techno Valley
is a high-tech R&D cluster that brings together various companies in the IT, biotech and media content industries in line with the trends of the 4th Industrial Revolution. Nanotechnology plays an important role in the 4th Industrial Revolution by utilizing new materials and helping to produce innovative products with minimal raw materials. Nanotechnology applies to various disciplines, including organic chemistry, molecular biology, semiconductor physics, etc.
In addition to nanocoating technology and new nanomaterials used in manufacturing and electronics, nanotechnology can also be used in medical and biological fields, such as new treatment systems, drug delivery systems, and genetic analysis. Nanotechnology is also being used in the development of environmentally friendly energy and in sensors that detect inorganic substances.
This means that nanotechnology can be combined with technologies in various fields to create a synergistic effect. Pangyo Techno Valley brings together technology companies in various fields, such as IT, biotech, semiconductors, and aerospace, providing a business environment for companies to collaborate and develop new technologies. In addition, since Pangyo Techno Valley is close to other high-tech industrial complexes in Gyeonggi-do, such as Gwanggyo and Yongin, it is possible to expand business by forming a larger high-tech cluster with these complexes.
DEEPX (CEO Kim Nok-won), an AI semiconductor source technology developer, is in the System Semiconductor Design Support Center of the 2nd Pangyo Techno Valley. In 2023, four kinds of "DeepX prototype models" were released in just one year. The DEEPX series could be developed quickly because there was strong support from Samsung Foundry. DEEPX is conducting commercialization tests of AI semiconductors that can be applied to solutions for robots, smart cameras and automated factories with other technology companies such as Hyundai-Kia Motors, POSCO DX and Jahwa Electronics.
Qualitas Semiconductor Co., Ltd (CEO Kim Doo-ho), an IP company in semiconductor design, was listed in October 2023. Qualitas Semiconductor's CEO Kim Doo-ho is a former researcher at Samsung Electronics, and 84% of Qualitas Semiconductor's total employees are researchers and developers. In addition, Qualitas Semiconductor has collaborated with Samsung Electronics as a member of "SAFE™ IP," Samsung Electronics' foundry partner program.
Cellico, Co.
(CEO Kim Jeong-seok), a bio-healthcare technology company, is developing electronic eyes. The company was also established in Pangyo Techno Valley and is growing rapidly. CEO Kim Jeong-seok founded Cellico while working as a professor at the Department of Biomedical Engineering at Gachon University, located near Pangyo Techno Valley. Cellico is developing the electronic eye model using the image sensor semiconductor used in smartphone cameras.
Diseases that cause vision loss include those that destroy the photoreceptor layer of the retina, such as macular degeneration and retinitis pigmentosa. Cellico is developing a product to help patients with these diseases see in place of damaged photoreceptor cells. Cellico's technology has been recognized globally by winning the Innovation Award at CES, the largest electronics trade show in the United States, in 2023 and 2024.
Rebellions, Inc.
(CEO Park Seong-hyun), an AI semiconductor developer, beat global companies such as NVIDIA and Qualcomm in "MLPerf," the world's most prestigious AI semiconductor performance test competition in 2023. Rebellion's headquarters are also located in Pangyo Techno Valley.
Rebellion's AI semiconductor "ATOM" is mass-produced by Samsung Electronics and SEMIFIVE, a semiconductor design house. The business environment of Pangyo Techno Valley, which is home to strong foundry companies, has greatly impacted the growth of Rebellion's business.
In addition to the Global Growth Center in the 2nd Pangyo Techno Valley, the 3rd Pangyo Techno Valley, currently under construction, will include a semiconductor facility center and a nanotechnology R&D cluster. The southern region of Gyeonggi-do Province, along with the other industrial complexes in Yongin and Gwanggyo, has established itself as Korea's nanotechnology R&D cluster, and a nanotech unicorn is expected to be born here.
Vallabh Rao
TopPRWire
email us here
NOTE: This content is not written by or endorsed by "KLST/KSAN", its advertisers, or Nexstar Media Inc.
For inquiries or corrections to Press Releases, please reach out to EIN Presswire.